What to Include in Your Readmission Letter to University
Students who are suspended from university or who voluntarily withdraw often try to get readmitted to the school at a later date. Most schools have readmission policies and procedures that students must follow to be accepted back into the school. Writing a readmission letter to university officials is often part of the process. The readmission letter you write should include the following information:

Paragraph 1 – State that you are writing the letter to request readmission to the university. Also include why you left university in the first place. It may have been an academic suspension or you may have left due to financial difficulties, medical problems or some other reason.

Paragraph 2 – Provide the reasons for whatever it was that caused your suspension or withdrawal. If you received an academic suspension for failing too many classes give reasons for your failure. Did you have a medical problem that prevented you from studying enough? Maybe you missed too many classes because of family problems? Provide an explanation that is clear and concise.

Paragraph 3 – Assure officials that the problem has been resolved. Provide evidence that you are capable of handling your course work and that you have a strong desire to return to school. Explain why you would like to be accepted back into their program.
You may want to review a successful letter of readmission to university sample to get an idea of the types of things other students have included.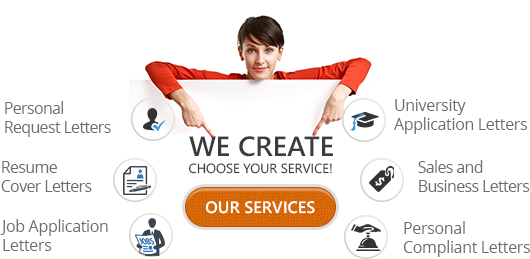 Suggestions for Writing a Readmission Letter to University
The following suggestions may prove useful when writing your readmission letter to university:
Don't make excuses or lay blame. State any circumstances affecting your situation and accept responsibility.
Use a sample letter of readmission to university as a guide to format your own letter. For formatting purposes the sample is best if from the university you are asking to be readmitted to.
Proofread your readmission letter. Submit a letter that is well polished and error free to make a better impression.
If you don't know how to write a readmission letter to university, the letter writing service we provide can help.
Have Us Write Your Readmission Letter to University
We are letter writing experts and the professional writers we use are both skilled and experienced with readmission letter writing. Every writer we use has a masters of PhD degree as well as a proven track record in letter writing. Some of the advantages of using our best letter writing service include the following:
Unlimited free revisions of your letter for up to 30 days after completion.
Affordable rates on letters that are suitable for a student's budget
Easy and efficient online order and payment process
Customer support 24/7
Contact us for a well-written readmission letter that is sure to help with your appeal to be accepted back in school.
If you don't know how to write a readmission letter to university, ask our professionals for help!