Use a Readmission Letter Sample as a Writing Guide for Your Own Letter
Students often voluntarily leave school for personal, medical or financial reasons. Others are suspended due to poor academic performance or other violations of school policy. Writing a readmission letter is often part of the process of being accepted back into school. A sample petition letter for readmission can be useful and serve as a writing guide if you have to write your own readmission letter. Of course, you shouldn't just copy another letter but you can get information such as:
The type of information that should be included in your own letter
Information about readmission letter format
Information on the style and tone readmission letters should be written in
Every readmission letter is different because each individual has their own experiences. However if possible, the readmission letter sample you use should be for circumstances similar to your own.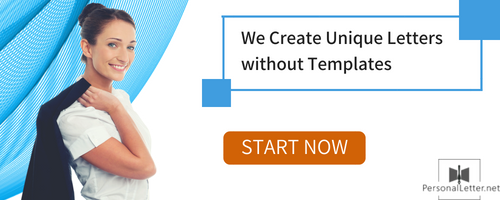 How to Write Readmission Letter – Few Tips
Majority of the students have no idea that how to write readmission letter. Following a few tips will help you to write a good one:
Explain your reasons

: It is the most important factor when you are looking for

how to write readmission letter. Don't just mention that why you left the school, rather explain in

detail the reason, which leads to this painful decision.

Avoid emotional clinches

: You are writing a formal letter, so your tone should be formal. Emotional language will not serve the purpose, rather being honest can be useful.

Provide documented proof

: If you were not feeling well and you have to leave the school. Provide documented proof that now you are fine and can attend the school again. This is just one of the

readmission letter examples.
Plan wisely:

It is very important to plan your readmission letter wisely. You have to find a firm ground for your appeal. You find man

y readmission letter examples online, but stick to your own reasons and being honest is the key to your readmission.
Be clear

: Write your readmission letter in a clear way. Try not to create confusion and for the admission committee as well. Write your reasons clearly and let them understand them too.
Where to Find a Readmission Letter Format
There are many samples of readmission letters available for free on the internet. The following is a letter of readmission for academic suspension sample:
Mr. John Doe
Dean of Admissions
XYZ University
Anytown, USA
Dear Mr. Doe
I am writing this letter to appeal for readmission to XYZ University. Last semester I was suspended for failing to meet the minimum required GPA. I would like to request that my suspension is lifted and that I will be readmitted to XYZ University for the upcoming semester.
I accept full responsibility for my sub-par academic performance and admit it was due to my poor judgment. Due to my father's illness and inability to work I was forced to increase my hours at work to help support the rest of my family. I incorrectly assumed I would be able to carry my full load of courses while maintaining a full-time work schedule. The problem was compounded by my failure to inform my professors when I realized I was having difficulties. I was aware that my performance in all of my classes was slipping but felt that with a good performance during finals I would be able to compensate. In this, I also judged incorrectly and as a result, received an academic suspension.
Although I have never been at the top of my class, I have always given my best effort and prior to last semester had experienced no difficulties. My personal problems have been resolved as my father's insurance claims have all cleared, and the benefits he will receive will make up for the income my family will lose if I am readmitted. I am aware of the benefits of having a degree from XYZ University will give me and deeply wish to continue my education here. I have matured and learned my lesson last semester. If readmitted I will give my full effort to my studies, and should I encounter problems I will take immediate steps to ensure there is not a repeat of last semester. Thank you for the time you have taken to consider my readmission to XYZ University.
Sincerely
Joe Smith
If a readmission letter sample doesn't provide the help you need, one alternative is to use our personal letter writing service to write your readmission letter.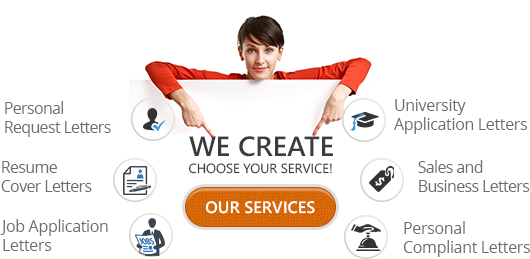 We Can Write Your Letter
Our personal letter writing service includes readmission letters among the types of letters we provide. We use professional writers with masters and PhD degrees for all the letters we provide, and all writers have a substantial amount of experience as well as outstanding letter writing skills. Additional benefits of using our service include:
Guarantees on every letter we provide and free revisions for up to thirty days.
Affordable rates that won't break your budget
Easy online order and payment process
Customer support 24/7
Use our readmission letter sample and contact us for a readmission letter that makes a convincing case to admissions officials!