Writing a Readmission Letter
It is unfortunate but sometimes students are suspended from college or university for failing to meet academic standards or some other reason. Students also voluntarily withdraw from schools for a variety of different reasons. The good news is most schools will readmit students. Policies for being readmitted to college vary from school to school but in most cases, part of an application for readmission will involve writing a letter to the appropriate school authorities. The letter you submit can be critical in convincing a school to accept you back into their program so it is critical that you write the best letter possible. However, many students don't know how to write a readmission letter. These are the students that can benefit from the readmission letter writing service we provide.
How to Write a Readmission Letter
The letter of readmission that you write is intended to convince school authorities to accept you back into their program. In order to do so there are several things that your letter should contain including:
Why you are writing the letter
An explanation of why you had poor grades or whatever the problem was that caused you to leave the school, whether because of suspension or voluntarily
Evidence that whatever problems that caused you to leave school have been resolved
Show your desire and enthusiasm to be readmitted to the school's program
Our readmission letter writing service uses skilled professional writers that that are familiar with the readmission process. They know what information to include in readmission letters and the best way to present that information to help your appeal. Getting a college degree is important to your future and not something you want to take a chance on. If you have doubts about your ability to write a convincing and compelling letter that provides you the best chance of getting back into school, our professionals can do it for you.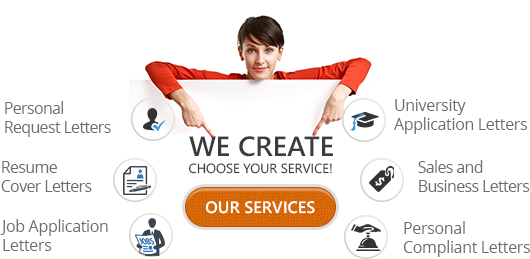 Advantages of Using Our Readmission Letter Writing Service
We are a professional letter writing service for letters of all types including readmission letters. All of the writers we use have masters or PhD degrees, exceptional writing skills, and comprehensive experience in letter writing. Aside from having skilled professional writers with readmission letter writing experience work on your letter, their our other advantages to using our service including:
Guarantees on every letter we write that it satisfies all of your requirements and is delivered on time.
Fast and easy online order process
Inexpensive rates a student can afford
Customer support 24/7
Don't gamble with your education. Contact us for a compelling readmission letter or an admission acceptance letter that provides you with the best chance of getting back into school.
Your readmission letter is guaranteed to be winning with our expert help! Contact us 24/7!