Personal letter from pro writers
Struggle to write a good letter on time? Entrust it to us and ease your mind!
Order now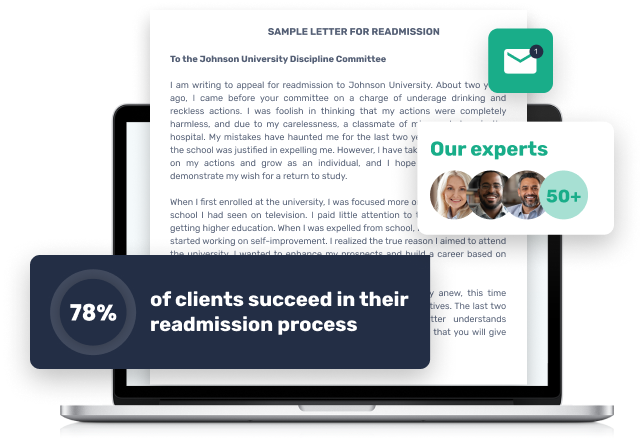 Our services
We are a full-service writing company offering high-quality solutions for different cases.
Appeal letter for readmission
Personal statement
Letter of recommendation
Resume
Cover letter
Admission documents
Sales & business letter
Our benefits
We value our reputation and appreciate customer trust. So we make good on promises.
The following benefits will unlock your satisfaction and guarantee a trouble-free experience!


Experienced writers
We work with practiced experts only. They have already written 30,000+ professional letters, and you can be the next among thousands of happy customers!


Personalized & unique letters
Our writing experts will craft a 100% customized personal letter. Get a plagiarism report if you want and enjoy unique content.


Quality-checked text
We don't deliver a document till it's polished to perfection. Mistakes don't stand a chance against our profound writing expertise.


Тurnarounds without delays
No matter how close the deadline is, we'll write a personalized text for you timely. The quick workflow never affects quality.


Money-back guarantee
In case of any issues with your order, you can request a refund. But we bet you won't need it due to our writing professionalism.


Confidentiality & security
We follow strict privacy policies and use reliable encryption protocols. Nobody can access your personal data.
Consistently high quality
Our writers provide all components of an excellent personal letter:
Grammar
Structure
Word choice
Formatting
Speech style
Needed points
Text isn't finished until our editors check it to perfection. They have an eye for detail, so mistakes won't go unnoticed. Our experts consistently boost their qualifications – everything to deliver even better service to you!
*Tap on the number to see more info.
SAMPLE LETTER FOR READMISSION
To the Johnson University Discipline Committee
I am writing to appeal for readmission to Johnson University. About two years ago, I came before your committee on a charge of underage drinking and reckless actions. I was foolish in thinking that my actions were completely harmless, and due to my carelessness, a classmate of mine ended up in the hospital. My mistakes have haunted me for the last two years, and I know that the school was justified in expelling me. However, I have taken this time to reflect on my actions and grow as an individual, and I hope that this letter will demonstrate my wish for a return to study.
The reasons for whatever it was that caused your suspension.
When I first enrolled at the university, I was focused more on the social aspect of school I had seen on television. I paid little attention to the privilege I had in getting higher education. When I was expelled from school, I had to find a job and started working on self-improvement. I realized the true reason I aimed to attend the university. I wanted to enhance my prospects and build a career based on the knowledge I would gain from my study.
Assure officials that the problem has been resolved.
I expect to return to Johnson University to start my study anew, this time focusing on academics and opening my mind to new perspectives. The last two years have helped me mature into a person who better understands responsibilities and obligations to the community, and I hope that you will give me another chance to study at the university.
Sincerely,
Dylan Knowles
Explain why you would like to be accepted back into their program.
How to use our service
Step 1
Share requirements
Complete the order form to tell us what you need.
Step 2
Make a payment
Pay for your order using one of our reliable methods.
Step 3
Log in to your account
Receive sign-in details by email & check the progress in your Customer Area.
Step 4
Download the final doc
Get notification and save the finished text from your account.
Order now
Your personal letter is just a click away!!
Don't hold back. Get the best result possible with an exclusive
20% discount
.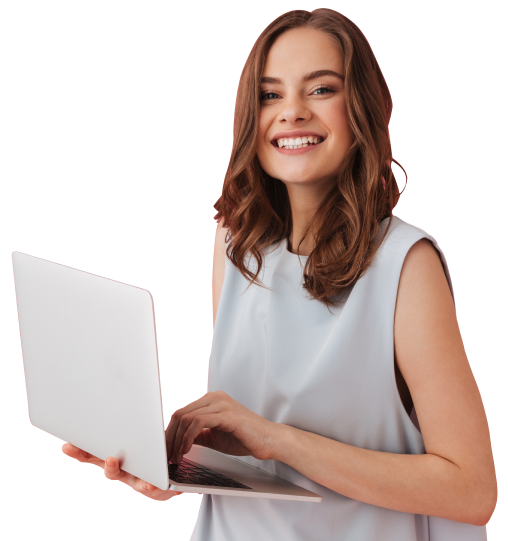 Personal letter writing service committed to your satisfaction
If you're looking for a reliable personal letter writing service, you don't need to google anymore. Our company looks forward to meeting and exceeding your boldest expectations. Communicate with your writing pro in one-to-one chat. Get automated notifications on every stage of the progress. Keep track of writing a personal recommendation letter to ensure the desired outcome.
Before we send a document to you, our meticulous editors and proofreaders check it. Your personal letter won't have any errors. But what if your order still needs corrections? Once we finish writing a personal recommendation letter, a two-week revision period starts. During this time, you can ask for free alterations (as many as you need).
If for some reason, we can't meet your writing requirements, you can request a refund. However, such cases are exceedingly rare with our personal letter writing service. So the chances are low that you'll need this option.
Professional letters by the deadline YOU need
Started writing a personal letter too late and worry that you won't do it on time? When a personal letter writing guide can't help, we are at your service! Our writing experts are always ready to support you. Whether you need it in one or five days, you'll get it by the deadline. Sometimes we can even write it beforehand!
Such a high speed may never impact the quality of personal letter writing. Excellence is our main priority. We just perfectly combine mistake-free content with quick performance. Check it out!
100% plagiarism-free personal letter writing
Afraid to end up with a personal letter full of content matches? We know what serious issue plagiarism is. No one wants to seem like a cheater. That is why our writing service is committed to originality. With us, you can be sure of 100% unique content.
Many find it hard to write customized professional letters. Besides, they hesitate to entrust such a sensitive matter to a third party. Set your hesitations aside. We can make fully personalized content per your writing requirements and guarantee data privacy. Just share personal information, and your writing expert will do a custom text from scratch!
Personal letters from trusted writing experts
Have doubts about our expertise in writing personal letter? No reasons for this! We know all the ins and outs of this type of document. What personal information is best to include, what language to use, what message to communicate – everything!
If you struggle with writing a personal recommendation letter or any other one, we are here to help. Our team members are degree-holding writers. Who can cope with these documents better, huh? Benefit from competent writing assistance and ease your mind!
Proper personal letter format and structure
Our team has immense experience writing professional letters. They are aware of all writing requirements and peculiarities. Whatever type of personal letter you need, you are in for an error-free format and structure. We keep an eye on every little detail and do the utmost to meet the highest quality standards.
Flawless personal letter format also supposes the correct arrangement of information. When writing a letter of reference personal document or another, our experts guarantee the right order of ideas and smooth flow of words. Don't doubt that.
Personal letter writing services with no risk & worries!
Afraid that someone will know you used our help in writing a personal letter? Nevertheless, we never put our customers at risk. Our writing company follows strict confidentiality policies. Without a hint of doubt, your personal information is safe.
As an innovative writing service, we provide only risk-free personal letter writing services. The personal data you share is unavailable to anybody. Our website uses cutting-edge security protocols and advancements to guarantee your safety. Besides, we don't store chats with your writing helper. Right after writing is complete, we erase all personal details and delete your text.
When you pay for writing a personal reference letter, there's no point in worrying. We use only trusted payment options: Visa and MasterCard. So your money and personal banking details are secure.
Want to get a personal letter writing service with no hassle? Contact us and wait for the ideal result!