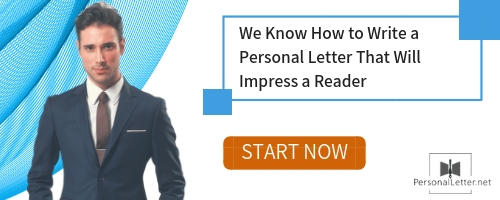 This page is to enlighten users on the difficult questions that other users have encountered and asked during their personal letter format writing with the help of our professional personal letter writing service. Get your FAQs on personal letter format answered here. Plus, find out how to receive effective and reliable personal letter writing help in case our tips and hints are just not enough for you.
Will I get contacted by the writer?
Yes, our service offers direct communication between the customer and the client. You will have a chance to discuss your personal letter format with the writer directly.
Who are your writers?
We employ creative writers from the USA, Canada, and the UK. All our writers are Master and PhD degree holders, furthermore, they have rich experience in creating different kinds of letters: for a job application, college and university.
May I request revisions?
Yes, we offer free revisions during the writing process. Once we send you the final draft, you will be also entitled to 14 days of free revisions. Just send us your comments on what exactly should be changed, and we will update your letter for free.
What's needed to get started?
You will need to fill our order form in, provide instructions and attach your personal materials, such as a resume or autobiographical drafts.
What if I don't like the personal letter format?
Our writer will complete the revision of your letter for free. You may also request a change of your writer in case you are not satisfied with his drafts.
How long a personal letter should it be?
The length of the personal letter depends on how much relevant experience you have and what you want to convey to the recipient. If you have a significant amount of words or details you want to convey to the recipient, then you got to write it exhaustively and get your message conveyed in a proper way without downsizing it.
What am I supposed to include in my personal letter format?
Include your personal name, address, and date on the top left side of the letter. Put each entry on its own line; for example, write your street address on one line and your city, state and zip code on the next line. Skip down two lines and enter the recipient's name and address. Again, put each entry on its own line. For the business letter, include the recipient's title, and company's name. Skip down two lines and write a "subject line" in bold, stating the reason for or subject of the letter. This line is optional. Skip down two lines and write out the body of the letter, which should ideally be three to five paragraphs long.
Skip down two lines and write "sincerely" "faithfully" "regards" or "best regards". Skip down four lines and type your first and last name. Include your title if necessary. Skip down two lines and write "Enclosure" list any additional documents or information enclosed with the letter. Skip down one line and write "cc" followed by the names of any persons who will also receive the letters. Put each recipient on his own line. Print the letter and sign in the space between "sincerely" line and your printed name.
Why is it important to format a letter?
Whether you are writing a business letter or a personal letter, it is important to follow a certain format in order to adhere to structural guidelines of writing that letter for it to make sense.
Contact us today if you have other questions on a personal letter format! We're here for you 24/7!