Do's and Dont's of Writing Personal Statement
We write high-quality personal letters, no matter what purpose they serve.
Specialist writers
Timely delivery
Guaranteed features
We ensure that every customer gets the benefits they want.


Personalized & original letters
Our expert will deliver plagiarism-free text customized to your purpose.


Confidentiality & security
Your personal info will be unavailable to third parties – don't doubt that.


Quality & reliability
9/10 overall rating among customers. 98% of orders completed on time.


100% money-back guarantee
In case of dissatisfaction with the order, you can get your payment back.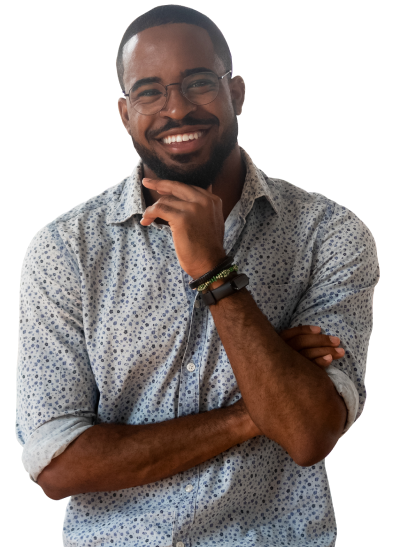 What Is Personal Statement Writing about?
A personal statement is your opportunity to introduce yourself, explain goals and convince a selection committee of your unique qualifications and abilities and why, if they miss taking you, they will have missed out on the best student to have been on the college. You may be asked to write a personal statement or a personal letter of recommendation for a college application, a job or an internship, the format of writing them all is the same. Writing personal statements with us will make it easier for you to get the logic behind writing a personals statement.
When getting into any college or university program, students are required to submit a personal statement. For those who really want to get into the program of their own choice, they know exactly how crucial it is to write a good personal letter introduction. Imagine when there are so many students who are sending in their applications. It just takes a lot of time to sort these applications and one way that the selection committee can assess the individual is through personal statement.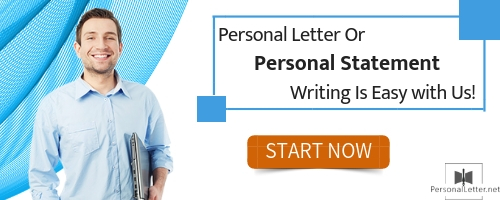 In your personal statement, you are able to show your achievements, capabilities, interests, and a whole lot more. Even the way how the applicant letter was written would show your strengths as an applicant. This explains why students take time in personal statement writing. Essential tips for writing personal statement:
Be aware of the specific guidelines for the personal statement letter that you need to submit. Most schools have limited word count and specific details that they require from students.
Once you know the requirements, it is very important that you take the time writing your personal statement. There is no need to rush it.
When you are ready, it is much easier to find the right words as well as expressions. As an applicant, you want to have a compelling, creative and engaging content that will draw the reader.
Your personal statement is your application letter so you need to concentrate on what you can offer. Focus on your strengths. This does not mean that you have to try so hard to be perfect.
The opening sentence of your personal statement should be striking and captivating. First impressions still matter and if you want the reader to continue going through the content of your personal statement, it needs to be highly engaging.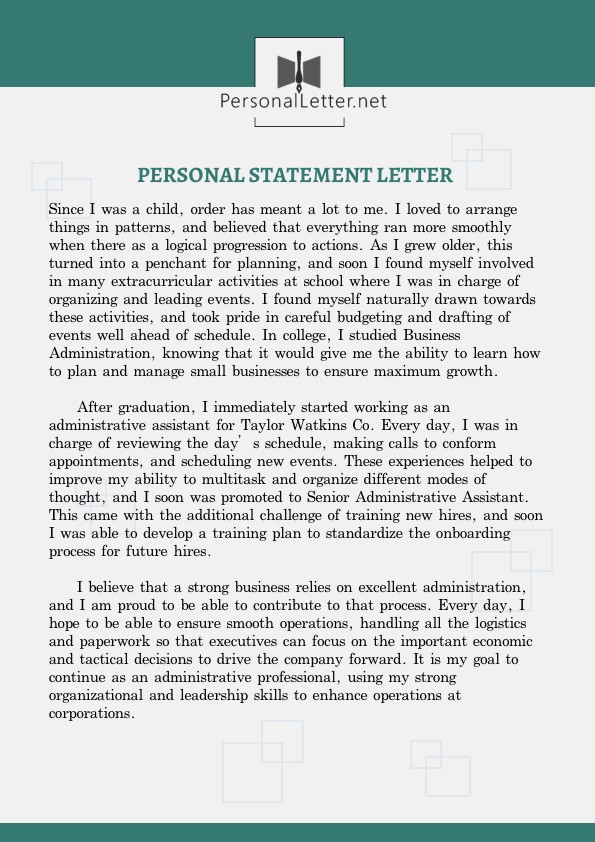 How to use our service
Step 1
Share requirements
Complete the order form to tell us what you need.
Step 2
Make a payment
Pay for your order using one of our reliable methods.
Step 3
Log in to your account
Receive sign-in details by email & check the progress in your Customer Area.
Step 4
Download the final doc
Get notification and save the finished text from your account.
Order now
Reviews
We made much effort to draw customers' attention and achieve their loyalty. Want to know what our clients say?
Order now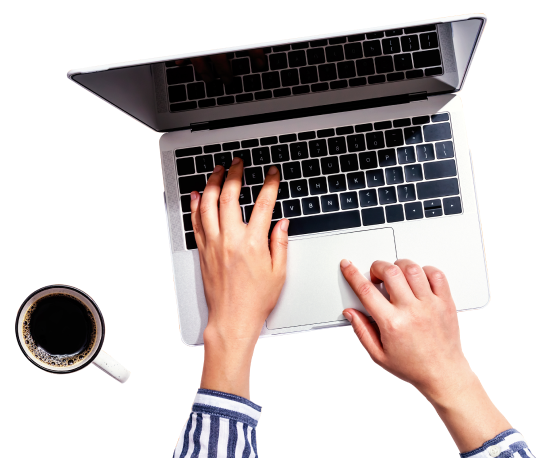 Personal statement


My text is awesome. Thaaaanks;)
Readmission letter


omg, my letter is great! thank you guys
Admission essay


Writer did a great job. Just what I needed.
Readmission letter


Letter was alright. I finally got back to my college!
Letter of intent


My writer included all I wanted in my text. Thanks:)
Personal statement editing


You guys made my text perfect
Waiver request letter


thanks for help, text is fine
C
Customer #948539, India
Readmission letter editing


Letter is nice. I like it!
Admission essay editing


got my essay edited on time:) thanks a million
Statement of purpose


Thanks
C
Customer #959593, Canada
Readmission letter


Got accepted back into school thanks to you;)
Personal letter


Thanks for timely help.
Admission essay


You wrote a really good essay, thanks ;)
Waiver request letter


Thanks for letter. You helped me a lot
C
Customer #538539, Philippines
Readmission letter


Letter is okay, many thanks!!!
Personal statement


don't regret I used your service;)
Readmission letter


Letter is gooood. Gonna recommend this service to my friends
Statement of purpose


Not bad:) Thank you guys
Readmission letter


Thanks for letter;) I like it
Admission essay editing


You made my essay ideal. Thank you a lot!!
Readmission letter


You guys are great!
Personal statement editing


Thanks for editing my text, it's excellent now :)
Readmission letter


Great. Thanks
Personal statement


Thanks for personal statement. Can't believe I got into college :)
Statement of purpose


Didn't even expect such good text. Thaaanks!
Letter of intent


these guys are real experts. my letter is well well written
Readmission letter


Thank you for letter. It's amazing;)
Waiver request letter


You wrote awesome text. I'm happy with that!!
Readmission letter


Thank you for original letter. Goood job!
Personal statement


Personal statement is OK. Thanks;)
Order now
Tell Your Unique Story When Writing Personal Statement
When writing personal statement, make sure that you are honest about your background and what motivates you. Don't you ever try to lie to get yourself a chance? Lies don't last. Don't be afraid to be creative within reason. Tell your story in a way that is interesting and unique. You need to stand out. And always remember that a personal statement is not an academic style paper. Write it in a freestyle and express that deeper unique self you possess.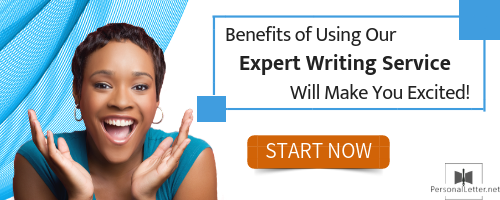 It is this personal statement that will motivate the recruitment committee to want to meet you in person and interview you. Get them captivated and be the one to get the chance. Writing personal statement has always been a struggle for every student. Just imagine the stress that you have to undergo through when you are choosing your University and even the program that you want to take part in. Then, you have to prepare all of the necessary documents and requirements.
One of which is to submit a personal statement. For a lot of people, they simply don't know how to write personal statement. Given that you have a word limit, where do you even start? What are the details that you were going to include? How are you going to write it? These are the common questions that you would have to face once you start writing personal statement. But there's actually a stripped true that you can follow so that you'll be able to create a winning personal statement.
Step 1. Follow a formal template. Content is very important but when it comes to application documents, structure and organization are also equally important. This means that you should know that this kind of document is a formal letter. It should include all of the details including the date, address, proper salutation, and your signature.
Step 2. You don't have to overdo your personal statement. And as much as you want to focus on your strengths, you want your personal statement to be sincere and to be true. The reader can easily know if a personal statement is way over the top.
Step 3. If you are still struggling writing one, the best ways for you to ask for a professional writing service help. There's nothing wrong in hiring an expert who can actually help you get the job done.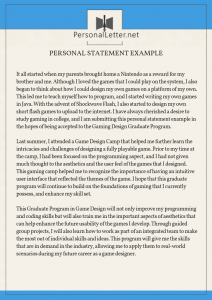 The Do's and Don'ts of Personal Statements
Your personal statement is basically your ticket to get into the university or college program that you have always wanted to be a part of. This explains why there are many students who are willing to spend money just to be able to have a perfectly written personal statement.
But the reality is that there are a lot of students who don't know where to start and who are completely not aware that they are making mistakes whenever they write their personal statement. When you compare personal statements that are well written, you can actually see the differences. There are do's and don'ts when it comes to writing. Here are some valuable tips that you can follow:
Do's in Personal Statement
Since there is a word limit, you have too concise and straight to the point. A well-written personal statement is concise and informative. Make it short but engaging and relevant.
Be sure that you are able to ask the key questions that are needed. The reader should be able to know who you are, your career goals, etc.
Considering that there are many applicants, make sure that you add value. Avoid any kind of cliché.
Don'ts in Personal Statement
Writing a generic personal statement kills your chances.
Do not think of your personal statement as a list where you state all of your qualities and capabilities. Although you want to highlight your strengths, you don't want to appear as if you are personal statement is over the top.
Not taking the time to structure and organize the details of your personal statement can affect its overall quality.
If you are having a hard time making one for yourself, we are always ready to help you in the best way that we can. Our writers and editors are here to create a winning personal statement for you.
Get in Touch with the Best Experts in the Field
Personal statement letter writing will be fun if you choose to do it here with us. Our professional will advise you on the dos and don'ts when writing the personal statement. Avoid being a cliché. Instead of telling the committee that you would make an excellent lawyer because of your great respect for law and our justice system, show them how. Tell a story for example of how you stood up for street children who were being harassed by some rich tycoon and accused of stealing the side mirror of his car, yet the mirror had broken down two days ago and you were a witness to it.
How you represented the street boys so well that the gathering that was trying to form due to the shouting of the tycoon, applauded you and told you that you can pass for a good lawyer – and that is how you start your dream for the law. Are you having a hard time writing your personal statement? With the services that we offer, you never have to worry about a single thing.
Writing a personal statement has never been so easy with the help of our experts.
With the team of only the best and the most experienced writers and editors in the industry, we can help you in so many ways possible.
We can help you create a striking, and compelling content that will help you ace your application.
There are two cases where our clients just need proofreading and editing services. We can also provide this kind of service. Our proofreaders and editors are experienced to handle various kinds of documents. They take time to proofread and edit not just spelling and grammar mistakes. As they scan your personal statement, they also check the word usage, style, and overall writing.
Get in touch with us today so we can start writing personal statement for you!